Feb 22
Mexico's Casa Velas Hosts Divorcee Getaway to Restart Love Lives, May 4-8
Mexico's Casa Velas Hosts Divorcee Getaway to Restart Love Lives, May 4-8
Event Led by Renowned Relationship Expert Natalie Moore,
Author of It's a Match! The Guide to Finding Lasting Love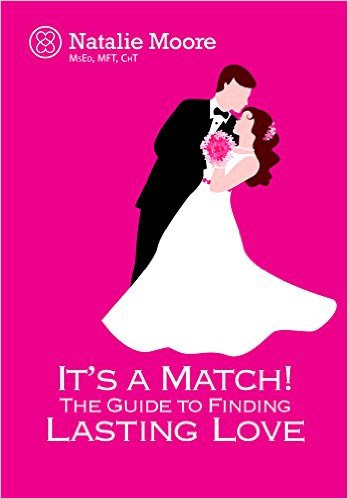 Puerto Vallarta, Mexico (February 22, 2016) – Divorcees, men and women, looking to reconnect will restore their inner sense of harmony and launch a new life while enjoying a luxurious vacation on the Pacific Coast of Mexico during Casa Velas' Divorcee Getaway, May 4-8. Hosted by leading relationship expert Natalie Moore, author of It's a Match! The Guide to Finding Lasting Love, the 5 day/4 night getaway includes small group workshops, social get togethers, mini makeovers, and even a wedding ring burial. Highlights of the event also include massage classes, golf lessons, cabana speed dating, and a Tequila Match Party & Dinner Pairing where attendees will participate in a tequila and mescal tasting, select their favorite and then join those who also select their preferred sipper for a dinner food pairing. Seminars on Clearing Relationship History Patterns and Negative Beliefs, How to set up your Online Dating Profile and Best Practices for a First Date are also planned. All workshops and scheduled activities hosted by Natalie Moore, $30 spa credit per adult per day, unlimited golf per day for only $67 per person (includes Golf cart), luxury accommodations, gourmet meals, premium liquor and wine, 24-hour suite service, use of the fitness center facilities, WIFI, taxes, and gratuities are included in Divorcee Getaway Package. Casa Velas Divorcee Getaway costs $2,675 per person per stay in single occupancy. For more information please call 1-877-418-3011 or visit http://divorceeweekend.velasresorts.com/.
About Natalie Moore:
Natalie Moore is a respected, skilled, and experienced Relationship Coach with a Masters Degree in Marriage and Family Therapy from the University of Miami. She's earned a Bachelor of Arts in Economics from Harvard University and is a Founding Fellow of the Harvard Institute of Coaching. Natalie developed her psycho-spiritual approach during her years of relationship coaching. Her extraordinary guidance can also help single readers prepare for their next relationship, find and keep new higher-level matches, and analyze past relationships. Natalie is also the author of the booklet, "Will The Fifty Shades of Grey Marriage Last? A Response Using The 4 Levels of Love Principles." Natalie is also the author of It's a Match! The Guide to Finding Lasting Love. Natalie developed a system called "The 4 Levels of Love" which she introduces to readers in this book. Her 4 Levels of Love system and this book can help couples quantify whether their relationship has the potential to be successful, fulfilling, and enduring. It's a Match! The Guide to Finding Lasting Love can also help existing relationships become much stronger and more loving.
About Casa Velas:
Casa Velas is a luxury all-inclusive boutique hotel and ocean club for adults only, reminiscent of a Spanish hacienda, and nestled on the greens of Marina Vallarta's 18-hole golf course. The hotel features a private ocean club and is just minutes from the beach. It has received the AAA Four Diamond Award for hospitality seven times and has been in the top two in TripAdvisor for Puerto Vallarta since 2010. Located just five minutes from Puerto Vallarta Airport and only 15 from the popular downtown area, art galleries and "El Malecon" (the boardwalk), the hotel features 80 spacious suites, some with private pools and Jacuzzis. Spa Casa Velas encompasses treatment rooms for singles and couples, a hydrotherapy area, a garden-view fitness center equipped with state-of-the-art exercise equipment, and a beauty salon. A novel service is a handbag bar where guests can enjoy use of a "loaner" designer handbag at no extra charge. Emiliano, the AAA Four Diamond rated a la carte fine dining restaurant, is in the hands of one of the area's leading chefs serving Mexican and international cuisine. Guests can also enjoy dining privileges at the sister resort, Grand Velas Riviera Nayarit, with three gourmet specialty options. Casa Velas is operated by Eduardo Vela Ruiz, majority owner, founder and president of Velas Resorts, with brother Juan Vela by his side, vice president of Velas Resorts.